SCS Conference – December 18, 2021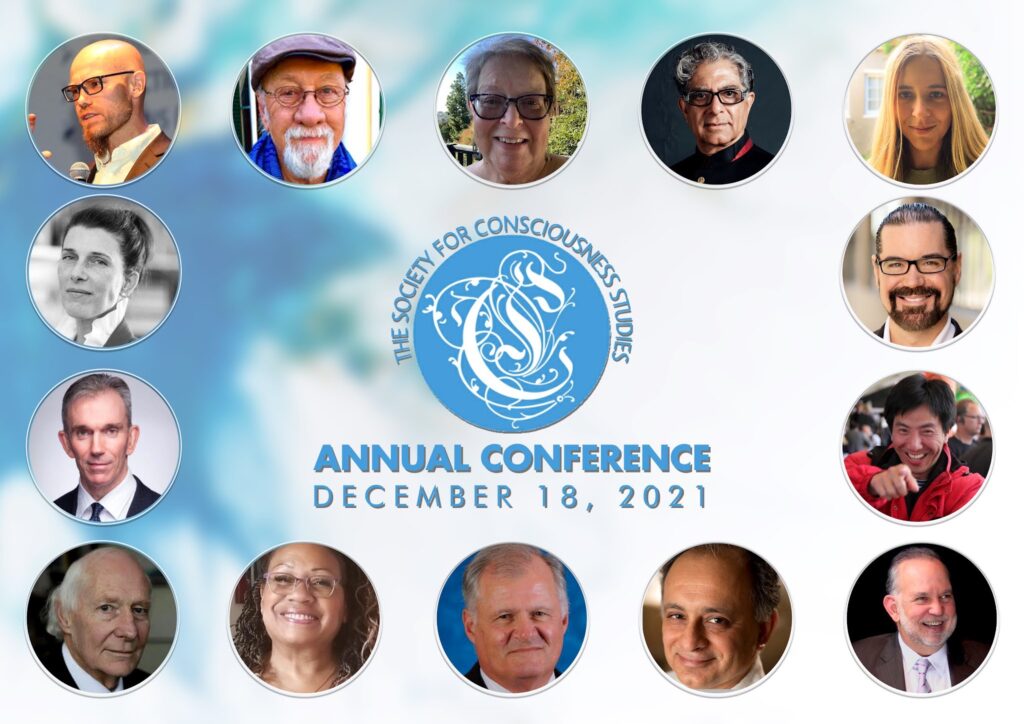 YouTube videos of the December 18, 2021 SCS Conference can be found here.
Dr. Marcus T Anthony
Associate Professor, Foresight and Strategy, Beijing Institute of Technology, Zhuhai
Presentation Title: Embodiment, classical intuition and the future of the Metaverse
Abstract: As 2021 comes to a close the race for control of virtual and augmented reality spaces has intensified, as well as concerns about the potential problems of an all-inclusive, immersive 3D internet. The focus of this paper is the potential issues which may emerge from the Metaverse in terms of the sense of embodiment, and in particular the somatic knowing which is commonly associated with classical intuition. Mark Zuckerberg has promised that Meta's version of the Metaverse will contain the sense of embodied presence. But what form is this likely to take, and what effect might it have on our human capacity for classical intuition? The latter entails local and non-local mind, and is an essential component of many spiritual and awakening traditions. How might the Metaverse enhance or impede classical intuition, and what are the implications for the future of human civilisation?
This paper uses Marcus T Anthony (2008, 2017) model of "integrated intelligence" and its seven cognitive modalities as the framework to discuss this topic. The author's (Anthony, 2010) concept of Deep Futures will inform the evaluation of the Metaverse as it is currently emerging. Finally four future scenarios of the Metaverse will be posited, according to scenario models found in Critical Futures Studies (Inayatullah, 2021).
Bio: Dr. Anthony is Associate Professor of Strategy and Foresight at Beijing Institute of Technology, Zhuhai, China. Anthony has worked in Education for twenty-five years, teaching in Australia, New Zealand, mainland China, Hong Kong and Taiwan. He is an active writer and speaker in the Futures Studies community in the Asian-Pacific region. His areas of interest and research include the futures of the mind, China, and Education. His most recent Power and Presence Project has sought to explore the possible applications of Embodied Presence in reference to personal and collective empowerment, amidst the crisis in sensemaking. Anthony has published fifty academic works, including journal papers and book chapters, mostly in Futures Studies. His ten popular and academic books include the upcoming Power and Presence: Reclaiming Authenticity in a Weaponised World.
Dr. Thomas Brophy
President, California Institute for Human Science
Current President, Society for Consciousness Studies
Presentation Title: Property Dualism A-Theory as a path through the Hard Problem
Bio: Dr. Brophy is President of California Institute for Human Science, CIHS. CIHS is a mind-body-consciousness based university with programs in Clinical Psychology, Integral Health, and Comparative Religion and Philosophy. As well as being chief executive officer, he teaches Foundations of Integral Studies, and forefront issues of mind-body cosmology at CIHS. He earned a Ph.D. in physics at University of Colorado, Boulder, working with LASP (Laboratory for Atmospheric and Space Physics) and NASA interplanetary spacecraft projects, and was a National Science Foundation exchange scientist to the Japan Space Program, University of Tokyo. Through partnership with Dr. Hiroshi Motoyama, founder of CIHS, he has developed science-consciousness integrative research and teaching programs. He has published several books, peer reviewed scientific articles in premier journals, been a featured presenter at scientific conferences, television documentaries, and Integral spirituality meetings around the world.
Abstract: Since the 2017 Tucson Science of Consciousness conference I have been developing a category for quantum physics-friendly theories for the ontology of conscious agency that I call "A-Theory". The development of A-Theory started with an emphasis on the non-causal-closure of the physical world established by modern quantum physics. Another step in A-Theory involves the non-specific nature of the Born Rule for the measurement problem, "collapse" process of the quantum wave function. This allows for a connection with descriptions of esoteric consciousness "unitive" stages as described by advanced meditators such as Hiroshi Motoyama (Being and the Logic of Interactive Function). This presentation situates property dualism as recently described by David Chalmers within the A-Theory paradigm. Introducing a fundamental property of the physical world that generates conscious experience and agency can address the "Hard Problem" of consciousness. This procedure is analogous historically to James Clerk Maxwell introducing the property of electric charge to explain the category of phenomena called electromagnetism. The new property could be called "noetic charge", and defined as an ontic property of matter that instantiates experience of being. This presentation explores the possibility of noetic charge and noetic field-based Property Dualism A-Theory.
Dr. Deepak Chopra
Founder, The Chopra Foundation and Chopra Global
Special Invited Keynote Presentation: Metaverse and the Construction of Everyday Reality
Bio: Dr. Chopra is the founder of The Chopra Foundation, a non-profit entity for research on well-being and humanitarianism, and Chopra Global, a modern-day health company at the intersection of science and spirituality, is a world-renowned pioneer in integrative medicine and personal transformation. Chopra is a Clinical Professor of Family Medicine and Public Health at the University of California, San Diego and serves as a senior scientist with Gallup Organization. He is the author of over 90 books translated into over forty-three languages, including numerous New York Times bestsellers. For the last thirty years, Chopra has been at the forefront of the meditation revolution and his 92nd book, Abundance (Harmony Books) provides an enlightening guide to success, fulfillment, wholeness, and plenty, offering practical advice on how to cultivate a sense of abundance in times of fear and insecurity. TIME magazine has described Dr. Chopra as "one of the top 100 heroes and icons of the century." www.deepakchopra.com
Dr. Allan Combs
Professor of Consciousness Studies, California Institute of Integral Studies
Presentation Title: Collective Consciousness: An Evolutionary Future
Abstract: The phrase collective consciousness is taken here in the strong sense of a shared feeling of being together with others in a single or unified field of experience. Instances of collective consciousness have long been reported in spiritual traditions such as the Hindu Kecak chanters of Indonesia, "gathered" meetings of the American Quakers, and advanced states of group meditation, as well as in oral traditions of many indigenous cultures. A number of strong incidences of innersubjectivy are growing today in frequency and may represent a significant vector in the future evolution of consciousness. These ideas are presented in the visual context of cosmic evolution and quantum phenomena such as entanglement.
Bio: Dr. Combs is a neuropsychologist, system theorist, and consciousness researcher at the California Institute of Integral Studies where he directs the Center for Consciousness Studies. He is also Professor Emeritus of psychology at the University of North Carolina. Dr. Combs is the author of over 200 publications on consciousness and the brain. His books include "Consciousness Explained Better," "The Radiance of Being," and "Mind in Time: The Dynamics of Thought, Reality, and Consciousness" with Ben Goertzel and Mark Germine. He was also the winner of the 2002-2003 National Teaching Award of the Graduate Liberal Studies Association. sourceintegralis .org/ . ciis .edu/About_CIIS/Center_for_Consciousness_Studies.html. Allan is the Doshi Professor of Consciousness Studies; CIIS Director: Center for Consciousness Studies CCS @CIIS.EDU
Dr. Peter Fenwick
Presentation Title: Shining New Light on Death
Bio: Dr. Fenwick is a Neuropsychiatrist. He was educated at Cambridge and at St Thomas's Hospital in London. He ran an epilepsy unit at the Maudsley Hospital in London., and was Part of Kings College London. He has for a long time been interested in NDE and wrote The Truth and The Light, an account of over 400 Cases. His interest in consciousness started with his first paper on meditation in 1969. He became interested in how we die and researched the phenomena around the time of Death. This work was published in the book The Art of Dying and in several scientific papers. It became clear the death shows many non-local phenomena and is and expansion of consciousness.
Dr. Debby Flickinger
Affiliated Faculty, Union Institute & University
Bio: Dr. Flickinger is affiliated faculty at Union Institute and University (UIU) teaching doctoral courses on social justice, engaging difference, and sustainability through a caring science lens. She received her doctorate from the California Institute of Integral Studies (CIIS). Her dissertation was titled Learning with Hearts in the Trees (Transformation, Reflective, Education, Enlightenment, Sustainability): A Transdisciplinary Inquiry into Teaching Caring Sustainability to Children. Dr. Flickinger has contributed a chapter in Miracles and Mysteries Witnessed by Nurses, a collection of stories edited by Jean Watson, Ph.D., facilitated workshops, and participated on panels at various conferences around the globe, including Riga, Latvia, White Rock, BC, Canada, and Prague, Czech Republic.
Dr. Martha Brumbaugh
Educator and Founder of the Edge of Lemuria, Crossroads for Healers and Seekers
Bio: Dr. Brumbaugh is an educator, writer, artist, and shaman, who has been practicing Cross-Cultural Shamanism and Earth-based Spirituality for more than five decades. She is a virtual writing, coach, mentoring theses and dissertation students by focusing on the juncture of writing and spirit. Martha received her doctorate in Transformative Learning and Change from the California Institute of Integral Studies (CIIS) in 2006. Her doctoral dissertation, Out of the Mists: An Organic Inquiry into Sacred Ways of Knowing and the Shaping of Reality, focused on the impact of cross-cultural Shamanic practices on middle-aged, middle-class women of Celtic descent. More recently, she has published articles on her own lived experience of shamanic states of consciousness. Martha has taught at John F. Kennedy University, Heald College, and served on dissertation committees at CIIS. She has presented workshops at CIIS and San Francisco State University. She currently teaches in the private sector and has presented workshops at CIIS and San Francisco State University and at various conferences on Consciousness and Shamanic Traditions.
Presentation Title: Caring Sustainability™ and the Coming Together of Consciousness and Social Justice
Abstract: This is a unique opportunity to witness an online conversation between Debby Flickinger and Martha Brumbaugh that explores Caring Sustainability™ as it applies to consciousness and social justice. Caring Sustainability approaches social justice and consciousness through the reconnection of self, others, and nature with the desired outcome of balance and harmony. In these uncertain times, communities and organizations must have the courage to meet each other where they are in this moment. This dialog is designed to look at the possibilities that are created for an elevated consciousness when there is a place for everyone at the table. Looking at consciousness through a Caring Sustainability™ lens allows one to utilize caring when approaching social justice issues, hence raising one's consciousness to be able to listen deeply and respond contemplatively. Dr. Flickinger's work with Caring Sustainability™ demonstrates the importance of bringing the fluidity of new language to societal issues while Dr. Brumbaugh focuses her work on indigenous ways of knowing. Together, the newly planted and the deeply rooted wisdom traditions might shape our understanding of the fundamental components of consciousness in social justice. Therefore, in order to think about social justice in the future, there must be careful consideration of the issues that the whole of society is dealing with today. There must be an element of consciousness in all that is taught; in all that is learned; and in all that is done.
Dr. Martin Hilbert
Professor, University of California – Davis
Presentation Title: Digitally Immunity: preliminary results on consciousness against digital harms
Abstract: This is a preliminary presentation of the results of the "Digital Immunity Survey". Our general hypothesis is that self-transcendence provides a natural immunity against digital harms (social media harms, online manipulation, misinformation, etc.) because both originate from the de-conditioning of stimuli and response in the mind. The common generative mechanism is a capacity for the de-conditioning of mental activity. In the case of self-transcendence, it is a de-conditioning from thoughts and emotions, and, as an extension, in the case of digital immunity it is a de-conditioning from (often tailor-made) digital stimuli. One is an extension of the other, as persuasive technologies act as extensions of the human mind, logging onto thoughts and feelings. In short, we explore if more advanced characteristics of consciousness development provide a natural immunity against digital harms.
Bio: Dr. Hilbert is Professor at the University of California, Davis. He tries to understand the role of digital information and algorithms in human development. He holds doctorates in Economics and Social Sciences (2006) and in Communication (2012), is associated with Communication and Computer Science at UCD, where he chairs the campus's designated emphasis in Computational Social Science. Before joining academia, he created and coordinated the Information Society Programme of the United Nations Secretariat in Latin America and the Caribbean (2000-2014). He publishes what he discovers in academic journals such as Science, Psychological Bulletin, Trends in Ecology and Evolution, and World Development, and in popular outlets, including CNN, BBC, WSJ, Washington Post, The Economist, NPR, NatGeo, among others; and currently teaches online classes to over 40,000 students worldwide. More: www.martinhilbert.net
Dr. Elizabeth W. Krasnoff
Visiting Scientist, CIHS
Bio: Dr. Krasnoff was born and raised in New York, living now on the west coast in San Francisco and in NY city. Her doctorate is in Transformative Studies, with a focus in Consciousness Studies at the California Institute of Integral Studies (CIIS). Her dissertation reviews the transformative effects of sound, specifically "The Effects of Auditory Binaural Beats on Consciousness and the Human Nervous System." In 2015, she became a certified Energy Healer through the Academy of Intuition Medicine® Master Certification program (MIM), and received her Sound Healing and Therapy Certificate from the Globe Institute. Elizabeth is also a certified Heartmath® Practitioner. Her MA is in Depth Psychology and Mythology from Pacifica Graduate Institute. Her BA in English with a Russian concentration was received from Boston College, Phi Beta Kappa, Summa cum laude. From 1994-1998 she lived abroad in Russia refining her comprehension of the Russian language.
Dr. Debby Flickinger
Affiliated Faculty, Union Institute & University
Bio: Dr. Flickinger is affiliated faculty at Union Institute and University (UIU) teaching doctoral courses on social justice, engaging difference, and sustainability through a caring science lens. She received her doctorate from the California Institute of Integral Studies (CIIS). Her dissertation was titled Learning with Hearts in the Trees (Transformation, Reflective, Education, Enlightenment, Sustainability): A Transdisciplinary Inquiry into Teaching Caring Sustainability to Children. Dr. Flickinger has contributed a chapter in Miracles and Mysteries Witnessed by Nurses, a collection of stories edited by Jean Watson, Ph.D., facilitated workshops, and participated on panels at various conferences around the globe, including Riga, Latvia, White Rock, BC, Canada, and Prague, Czech Republic.
Alethea Nerad
PhD Candidate, CIIS
Bio: Ms. Nerad, MBC, CPC, is an eco-systemic scholar, alchemist in Heart Consciousness, transformative master coach in Women's Empowerment and healing and a passionate advocate for civil rights and social justice. Alethea has a deep and extensive background in organizational/ systemic consciousness and is also known for her energy/healing work related to heart consciousness through facilitation of Women's healing circles and ceremony.
She graduated with her Bachelor's Degree from Occidental College-Los Angeles and received her Masters Degree from the University of St. Thomas-St Paul, MN where she focused on the cutting edge of non-profit/for-profit partnerships. She is currently completing her doctoral dissertation entitled, Separation from the Real: The Power of Story at the Heart of the Civil Commitment Process at the California Institute of Integral Studies-San Francisco, CA in Transformative Studies.
Her coaching degree was presented by the prestigious Hudson Institute of Coaching founded by Dr. Fredric Hudson, co-founder of Fielding Graduate University. She performed research work at the Neuropsychiatric Institute (NPI) at UCLA in the neurobiology of learning. She also did extensive research on the process of death, dying and grief at Fuller Theological Seminary whilst also deepening her studies of theology in Austria. She testified at the Minnesota Senate advocating to successfully pass the first law in the U.S. for unlicensed practitioners of Alternative Medicine/healing modalities to practice without fear of reprisal.
She has been an adjunct professor at the college level teaching courses ranging from science and spirituality to Jungian shadow work to health and healing. She is the founder of A Woman's Roar™ and A Woman's Roar Podcast (launching soon!!) and Co-founder of Gardeners of the Heart®.
Presentation Title: Igniting the wisdom of feminine consciousness: A conversation with three women scholars
Abstract: In a time of pandemic isolation, polarity and shrinking woman's rights, how can we expand and amplify feminine consciousness in a feminine way? Feminine attributes of receptivity, acceptance, self-reflection, holistic awareness, inclusiveness and whole systems thinking help us to form community, heal polarity and share information in a caring and sustainable way. Holistic awareness and receptivity allows us to be in the present moment, able to open to the powers of our consciousness, which flows out in a nurturing and supportive energy to those around us.
Acceptance allows us to surrender to the unknown and arising uncertainty, trusting that we can and will move forward to balance and create solutions beyond our current knowing. Agency, autonomy, respect and collaboration are all hallmarks of what we purport as feminine consciousness, allowing for each person's integral individual process whilst promoting and honoring the expression of one's innate gifts, unique genius, wisdom, emotional intelligence and authentic self.
The feminine consciousness offers stillness and reflection that is crucial to integration and integral thinking while also holding the active principle of shakti creating advocacy for inclusivity and community well-being. It is a wellspring of hope and inspiration in a world that is deeply imbalanced by a controlling and dominating sociocultural paradigm. Feminine Consciousness in action within societal systems expresses that each person becomes part of an open flow of information between the individual and community honoring the "complex sense of place" that exists within the ever-evolving, "creative cosmos". While men and women approach power in equally important and different ways it is this dance of how we hold and use personal and positional power that determines the health and well-being of society.
Dr. Jeffery A. Martin
Center for the Study of Non-Symbolic Consciousness, CIHS, & Stanford University
Presentation Title: The Martin Matrix, a Comprehensive Map of Persistent Non-Symbolic Experience
Presentation Abstract: In the spirit of previous milestones such as the "Wilber-Combs Matrix", this talk presents a new comprehensive model covering different types and depths of Persistent Non-Symbolic Experience (PNSE; i.e.: enlightenment, nonduality, the peace that passeth understanding, unity consciousness, etc.). Publications and presentations over the previous 15 years of research have extensively detailed the "types" axis of the matrix. This was often confusing to the interested public, because most previous models by religious, spiritual, and philosophical traditions and teachers primarily refer to experiences in the "depth" axis of the matrix. This will be the first academic presentation covering the "depth" axis, and will also explore how various depths of PNSE change across its types, which degree of depth is most resonant with a given type, and so on.
Bio: Dr. Martin is a CIIS and Harvard trained social scientist who researches personal transformation. He specializes in bringing rigorous empirical research and testing to transformational techniques and theories that have previously been supported anecdotally. Dr. Martin is a leading expert on non-symbolic consciousness (enlightenment, nonduality, mystical experience, union with God/nature, etc.). He holds several graduate degrees and specializes academically in technology, psychology, cognitive science, neuroscience, and transformative studies. A bestselling author and award winning educator, Dr. Martin has co-edited, authored, or co-authored over 20 books and numerous other publications; appeared in a wide variety of media; and lectured broadly in both academic and public forums. Dr. Martin is currently the director of the Center for the Study of Non-Symbolic Consciousness; Dean of Research at CIHS where he directs the Laboratory for Consciousness Science; and a Lecturer and Adjunct Professor at Stanford University.
Dr. Sanjay Manchanda
Senior Scientist, Center for the Study of Non-Symbolic Consciousness; Senior Scientist, Laboratory for Consciousness Science, CIHS
Presentation Title: Producing Altered States with Electromagnetic Modulation of Brain Function
Bio: Dr. Manchanda is a practicing psychotherapist with over 25 years of experience covering a wide range of spiritual and religious traditions and practices that focus on Persistent Non-Symbolic Experience (PNSE; i.e.: enlightenment, nonduality, the peace that passeth understanding, unity consciousness, etc.). He is a leader in the use of Neurofeedback and Brain Stimulation technologies to help people to reduce anxiety, improve mood, enter meditative states, and reach and stabilize in PNSE.
Annemiek Meyer, BSc
Center for the Study of Non-Symbolic Consciousness; Laboratory for Consciousness Science, CIHS
Presentation Title: The Nature of Nondual Consciousness: A Thematic Analysis of the Lived Experiences of Awakened Individuals
Abstract: As a unique expression of human consciousness, the study of nondual consciousness serves to further our understanding of the full potential of human awareness and wellbeing. This study aimed to qualitatively explore the nature and lived experience of nondual consciousness. This was an online, qualitative interview study with 10 participants (6 male; ages 20-71; mean age 40) recruited via an open invitation on Facebook. A phenomenological approach was taken. Data was analysed using Reflexive Thematic Analysis. Three themes were generated, namely, Sense of Self, Falling away of Ego, and Psychological Benefits. Data suggested that changes in sense of self were at the centre of participants' experiences, and mediated the psychological changes described in the other two themes. Sense of Self contained four subthemes: Transcendence, Immanence, Unity and Individuality, and Knowing as Pure Subjectivity. Results suggested that nondual consciousness is centred on a fundamental shift in what the self is experienced to be, which in turn mediates the psychological benefits classically associated with it. Moreover, the data suggests that nondual consciousness is a continuum of related experiences, rather than a single state. Participants accounts suggest that the process of deepening in nondual consciousness consists not only of this shift in the experience of self, but also the falling away of the conditioned, narrative-based locus of self. These findings shed light on the lived experience of nondual consciousness in present-day individuals and highlight important directions for future research.
Bio: Ms. Meyer is a researcher at the Center for the Study of Non-Symbolic Consciousness, where she directs programs that research people transitioning to Persistent Non-Symbolic Experience (i.e.: enlightenment, nonduality, the peace that passeth understanding, unity consciousness, etc.). She has been a teacher and counsellor supporting people in their pursuit of well-being, freedom, and the highest states of human awareness for many years; and has a BSc (honours) in Psychology from the University of Derby, where her research projects centered on transpersonal psychology and states of nondual consciousness.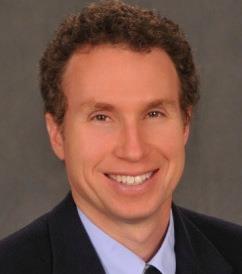 Dr. Andrew Newberg
Neuroscientist and Professor at Thomas Jefferson University
Presentation Title: Neurotheology and the Exploration of Consciousness: Latest Findings
Abstract: This presentation will consider the relationship between the brain and religious and spiritual experiences, a field sometimes referred to as neurotheology. Since many religious and spiritual experiences are associated with altered states of consciousness, we will explore this overall relationship with the latest findings from brain scan studies, psychedelics, and other studies.
Bio: Andrew Newberg is an American neuroscientist who is a Professor in the Department of Integrative Medicine and Nutritional Sciences and the Director of Research at the Marcus Institute of Integrative Health at Thomas Jefferson University Hospital,[1] previously an Adjunct Professor of Religious Studies and a Lecturer in Psychology in the Biological Basis of Behavior Program at the University of Pennsylvania.[2]
He has been a prominent researcher in the field of nuclear medical brain imaging and neurotheology. In particular, his research has focused on the development of neurotransmitter tracers for the evaluation of religiosity as well as neurological and psychiatric disorders including clinical depression, head injury, Alzheimer's disease, and Parkinson's disease.
His 2010 book Principles of Neurotheology gives a basic understanding on the research done so far on neurotheology.
Dr. John Steven Torday
Professor, University of California- Los Angeles
Presentation Title: Symbiogenesis, the 'Missing Link' Between Physics and Evolution
Abstract: The realization that the cell membrane is a 'mobius strip', able to Cosmically complement daily binary decisions would account for sensing 'something greater than ourselves' (Torday JS. Life is a mobius strip. Prog Biophys Mol Biol. 2021 Aug 5:S0079-6107(21)00094-8). This 'two-tiered consciousness' merges David Bohm's mundane Explicate Order as 'behavior' with the Cosmologic Implicate Order of the cell as 'physiology', providing a deep homologic (of the same origin) understanding of Lamarckian epigenetic inheritance as the principle means of evolution, Darwinian evolution being an epiphenomenal analogy. In that vein, the interrelationship between the Periodic Table of Elements and Evolution is a homology, the physical and biological emanating from the same origin in the Singularity (Torday JS. The Singularity of nature. Prog Biophys Mol Biol. 2019 Mar;142:23-31). There is a fundamental convergence of these processes that derives from nucleosynthesis, the way in which stars produce light by converting matter into energy. In so doing, they generate the first 26 Elements in sequence based on their atomic mass, from the lightest to heaviest, from hydrogen to iron; the heaviest Element, Uranium, was produced by a Supernova. In turn, the way in which life has evolved from non-life is through the cellular endogenization of the Elements, referred to as Symbiogenesis; consequently, like the Elements, physiology must also ultimately comply with the Laws of Nature. Therefore, both the Periodic Table of Elements and Evolution are characterized by their simultaneous synchronic (real-time) and diachronic (across space-time) components, providing a holistic perspective for consciousness and/of the Cosmos.
Bio: Dr. Torday received his Masters' and PhD in Experimental Medicine from McGill University, followed by a Post-Doctoral Fellowship in Reproductive Endocrinology at the University of Wisconsin-Madison. His first faculty position was in Pediatrics and Physiology at Harvard Medical School, where he invented a highly accurate intra-uterine test for fetal lung development. He then joined the Faculty of Medicine at the University of Maryland, and most recently holds a position as Professor-in-Residence in Pediatrics, Obstetrics and Gynecology and Evolutionary Medicine at the University of California-Los Angeles. He has studied fetal development for over 50 years, having discovered the role of cell-cell communication in the formation of physiologic systems as a graduate student. He has published more than 200 peer-reviewed scientific articles on this subject, and six monographs on cellular evolution, including 10 articles on consciousness as the product of networked physiology. The functional relationship between physiology and physics has led him to hypothesize that our consciousness is founded on the Cosmic Laws of Nature, leading to a book on The Singularity of Nature (2020).
Dr. Gino Yu
Associate Professor, Hong Kong Polytechnic University
Presentation Title: Developing a Common Framework and Vernacular for Personal Development
Abstract: Over the past two years, we have been building a local community of people who have had "mystical" experiences that are unexplainable by modern science and disbelieved by the general population. Very often, these mystical experiences are predicated by a "spiritual emergency" or "awakening experience."
For some, these experiences often involve beliefs and spiritual practices among different religious traditions. For others, they are triggered by existential crisis or the use of psychedelics. Either way, the result is a profound shift in their understanding of the World and their role within it. These experiences are very personal and involve inner states of being for which language has a hard time capturing.
Their phenomenological experience may change including new found abilities to see auras, see "entities," or hear voices. Bringing together people with a diverse range of direct experiences further complicates communication and collaboration.
We have developed a framework that is consistent with modern science as well as both theistic and non-theistic religions. It is hoped that by sharing this framework, we can accelerate the growth of the local community and provide a "safe space" for sharing our experiences toward positive collective growth.
Bio: Dr. Gino Yu received his BS and PhD at the University of California at Berkeley in 1987 and 1993 respectively. After receiving is PhD, he taught at the University of Southern California and worked to establish multimedia initiatives including the Integrated Media Systems Center. From 1995 to 1997, he taught at the Hong Kong University of Science and Technology where he helped to establish the Center for Enhanced Learning Technologies. In 1999, he established the Multimedia Innovation Centre (http://www.mic.polyu.edu.hk) at the Hong Kong Polytechnic University (PolyU), a leading edge think tank and research centre on digital entertainment. He is currently an Associate Professor and Director of Digital Entertainment and Game Development in the School of Design at PolyU where he oversees M-lab. His main area research interests involve the application of media technologies to cultivate creativity and promote enlightened consciousness.
Sponsors

The Society for Consciousness Studies

California Institute for Human Science

Center for the Study of Non-Symbolic Consciousness

Transformative Technology Lab

CIIS Center for Consciousness Studies